Remember way back when, when Taylor Swift and John Mayer liked each other and even worked together? Too distant a memory? Well, I remember it well. I remember being at the Staples center for a Taylor Swift show (which my baby band Gloriana opened for, BY THE WAY) and she brought John out as a surprise guest. Needless to say, I had a heart attack right there on the Staples Center floor. I couldn't even breath, you guys. My best friend  thought she was going to have to call the medic's to come assist me.
Anyway, through my Beatles-like hysteria, I managed to snap a few fun pictures. Which brings us to this Throwback Thursday. There's also video, which I think was posted on Just Jared or something, that my best friend managed to get of the performance.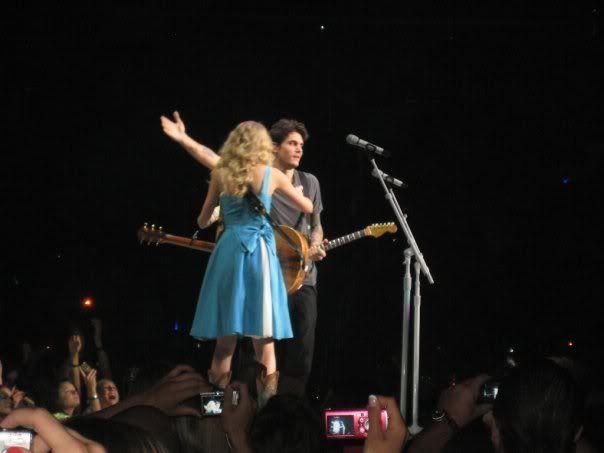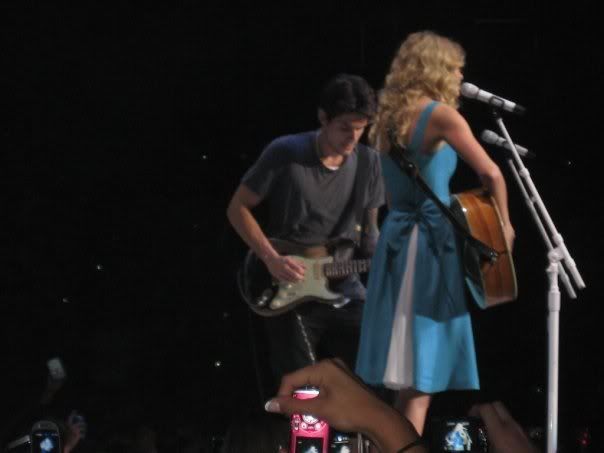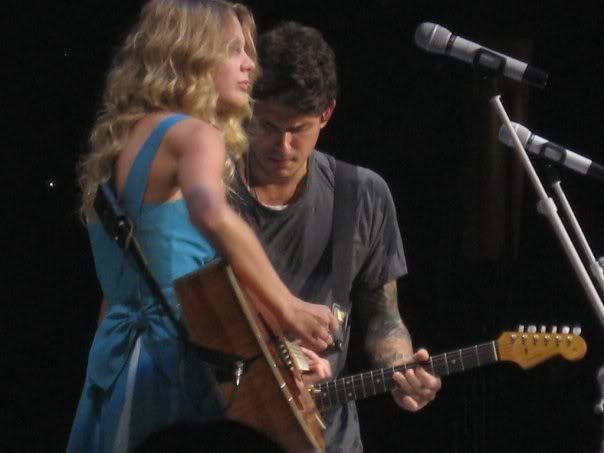 Here's a little Swift reppin' the Lakers!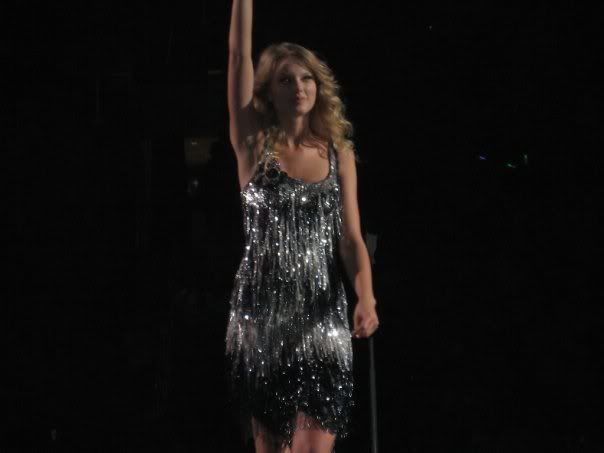 Thank you for your time!