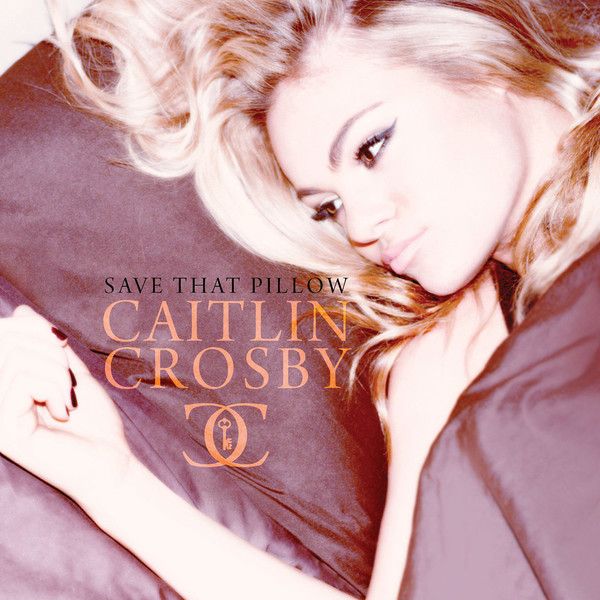 Fellow Los Angeles native, Caitlin Crosby began her career as an actress in both television and film from a young age, but quickly found herself falling in love with the musical art form. The singer/songwriter released her debut album, Flawz, back in 2009. It was a straight forward pop/rock record that was full of inspiring messages about loving yourself despite your flaws, and not living up to the media hype of perfection. Inspiring messages, it seems, are the driving force behind Crosby's musical direction. Even years later, with more experience and knowledge of the darker side of Hollywood under her belt, she's managed to remain a positive and inspiring force both personally and musically.
While her second EP, Save That Pillow, deviates from her original sound with a more authentic, folk rock sound it still carries messages of positivity and perseverance. The album was released this past June, just as her Giving Keys project began to take off nationwide. The Giving Key is a pay-it-forward project that works in conjunction with United Way and PATH to help support homeless individuals by helping them to find work and shelter. Giving Keys can be purchased at their official website, each one individual in their own way, much like the people that wear them. The purpose is to purchase an engraved key, and pass it on to someone you feel like might need the key more than you, then share your story and theirs. It's a truly unique and beautiful organization that inspires the compassion and love in all of us.
On Save That Pillow EP Crosby possesses her own compassion and love, meandering through the ups and downs of life with a soulful voice and an undeniable honesty. Her heart radiates into her music, touching to the very core of who she is and what she believes in. Her first single off the EP, Just Another Day, is a rambling gypsy anthem  about having a love/hate relationship with Los Angeles. Something that anyone from this city can relate to, from smog and traffice, to year long sunshine and artistry. Full of sweet callback vocals and a chorus that feels like sunshine, Crosby captures the essence of the City of Angels with her smooth vocals and spot on lyrics. Her songwriting shines brightest on songs like Consolation Prize and Gasoline, where she combines unique rhythmic stylings with loud, pay-attention choruses that get endlessly stuck in your head.
Be sure to check out Caitlin Crosby's Save That Pillow and check out The Giving Keys!
What do you think of Caitlin Crosby? Comment below or tweet us @JukeboxMixtape